Study opportunities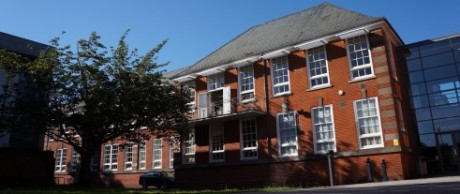 ---
BA
---
History
HIST3121 Alternative Sexualities
This Year 3 course for undergraduates allows you to range widely in studying LGBT history from ancient Greece up to the decriminalization of homosexuality in England of 1967. Topics include: interpreting homosexuality in the Bible; same sex love and heresy; Molly House culture; the emergence of lesbian identity; legal and medical definitions; gay space in Europe and America; and comparisons of persecution in the 20th century. The course is embedded with rich primary sources and runs in the first semester of each academic year.
Course tutors: Eve Colpus, Mark Cornwall, Julie Gammon, Sarah Pearce
Philosophy
PHIL3034 Philosophy of Sex
Philosophy of Sex is a third year module open to both philosophy and non-philosophy students exploring some major philosophical questions related to sex. We begin by considering the ethics of sexual behaviour, discussing issues such as monogamy, prostitution and rape. In the second half of the module, we look at a range of general theories about the nature of sex including the traditional view of sex as essentially connected to reproduction and "plain sex" theories that emphasise sexual pleasure.
An exciting new addition to this year's version of the module will be of particular interest to the LGBT Research Community. We will be comparing attitudes to homosexuality and polyamory, asking whether 'polyphobia' should be recognized as a prejudice on a par with homophobia.
Module co-ordinator: Fiona Woolard
---
PhD
---
English
Peter Middleton: LGBT literature, poetry and poetics
Film studies
Michael Williams: Cinema and sexuality; Film stardom; Antiquity and cinema; Sexuality in the heritage film; Representation of the male body; British cinema
History
There are many opportunities to study aspects of the LGBT past with our specialist historians.  We welcome enquiries for PhD study with the following:
Peter Clarke: sexuality in medieval England; the Papacy and heresy
Eve Colpus: Gay culture in Britain since 1970; popular culture and homosexuality
Mark Cornwall: 19th and 20th century Europe, especially East Central Europe; masculinity and youth movements; decriminalization; gay space
Julie Gammon: 18th and 19th century history of sexuality, especially England; legal aspects; children; lesbian culture
Sarah Pearce:  Sexuality in the ancient world; the Bible; Ptolemaic Egypt; Jewish Perspectives
Francois Soyer: Gender and sexuality in the early modern Iberian world (Spain, Portugal and their respective empires)
Joan Tumblety: 20th century French history; sexuality and the male body; health culture
Fiona Woollard: Normative ethics; Applied ethics; Philosophy of sex
Social Sciences
Derek McGhee: LGBT asylum seekers; the policing of the LGBT community; the UK's former Lesbian and gay armed forces exclusion policy; queer temporalities and mobilities, in particular with regards to exploring LGBT Perspective on migration, especially LGBT migration to the UK from recent accession countries.
---